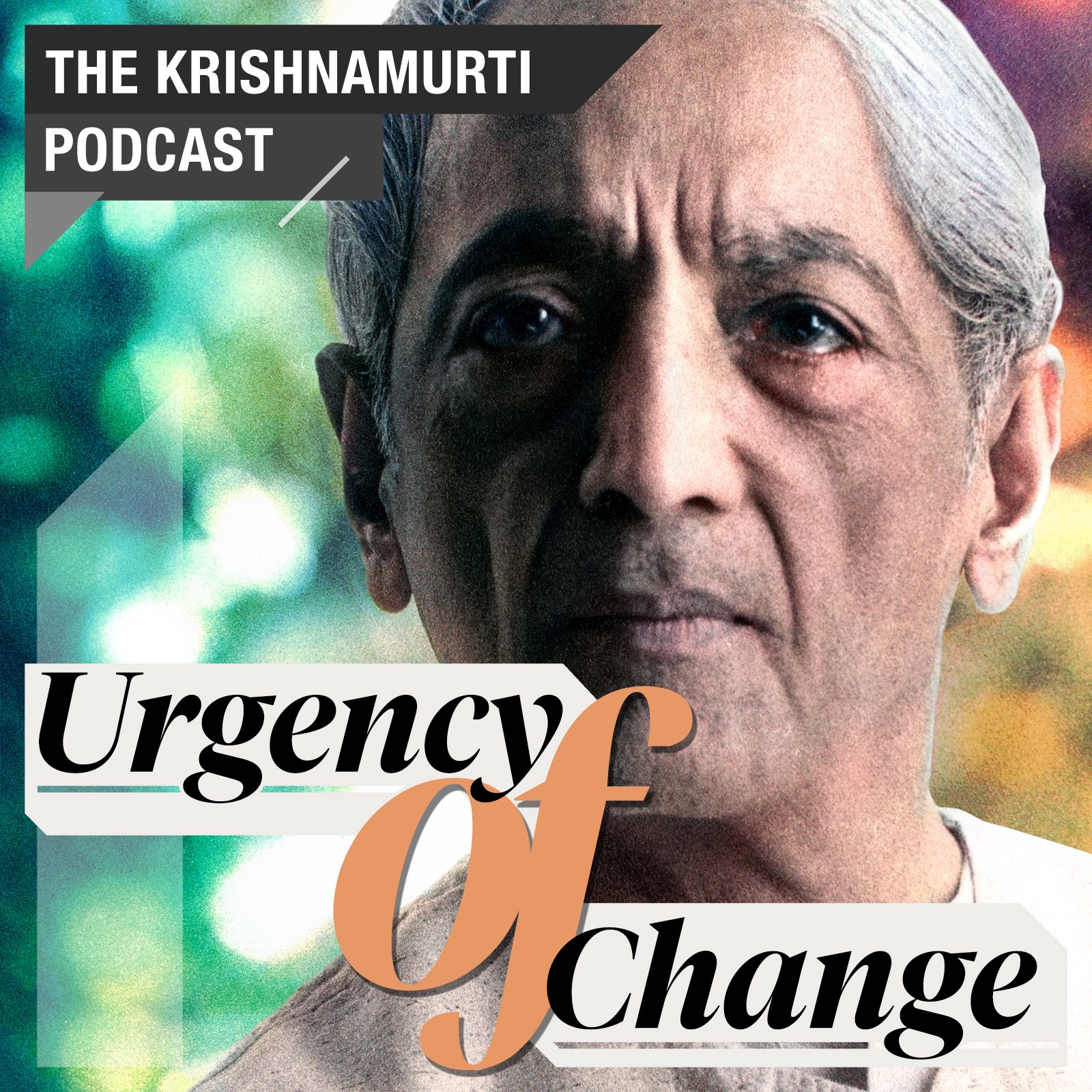 What are you doing with your life? Can anyone show you the way, or must you be a light to yourself? Do we see the urgency of change? One of the greatest spiritual teachers and philosophers of all time, J. Krishnamurti challenges us to question all that we know and discover our true nature in the here and now. This official podcast from Krishnamurti Foundation Trust now has over 150 weekly episodes. Episodes 1-50 feature conversations between Krishnamurti and luminaries from many paths, along with readings of the classic book Commentaries on Living by actor Terence Stamp. Episode 51 onwards features carefully chosen extracts based on a theme explored by Krishnamurti. The extracts from our archives have been carefully selected to represent his different approaches to each of these universal and timelessly relevant themes. Get in touch at podcast@kfoundation.org. Please consider leaving a review, which helps the visibility of the podcast.
Episodes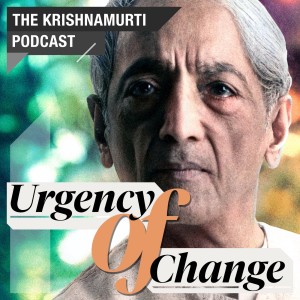 Wednesday May 20, 2020
Wednesday May 20, 2020
This conversation between Krishnamurti and Titmus was recorded at Brockwood Park in 1984. Krishnamurti asks: What do we mean by the word 'meditation'? Why should we meditate? Do we need to be taught how to meditate? Have we extended ambition from this world to the spiritual world? Who is the controller that controls thought?
Christopher Titmuss, a former Buddhist monk, is a teacher and writer in the Buddhist tradition. He teaches and hold retreats in many countries around the world and many of his talks are available online. His books include The Buddha of Love, Light on Enlightenment, An Awakened Life and Poems from the Edge of Time.
Find us online at kfoundation.org and on social media as Krishnamurti Foundation Trust