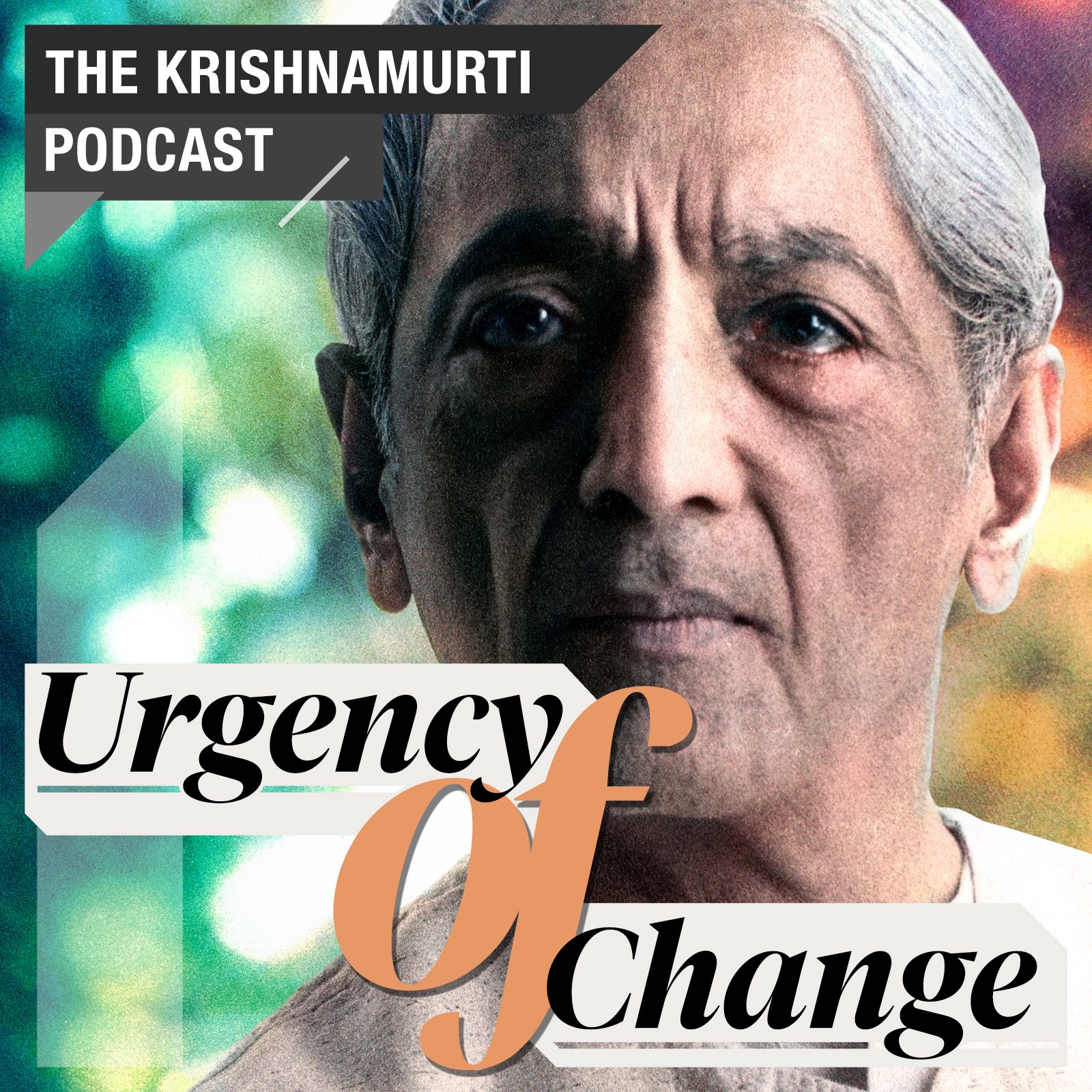 'There can be unity only when there is no division. I am divided because of my images, my conclusions, my opinions. When I have no conclusion, no image, there is no division.'
This week's episode on Unity has four sections.
The first extract (2:49) is from Krishnamurti's second talk at Brockwood Park in 1979, titled: Can Religion Bring Unity?
The second extract (19:26) is from the fourth talk in Saanen 1972, titled: Can There Be Unity Between Conditioned Minds?
The third extract (25:39) is from Krishnamurti's first talk in New Delhi 1962, titled: Unity Cannot Be Brought About by a Symbol or Flag
The final extract in this episode (34:57) is from the seventh talk in Saanen 1975, titled: Thought Wants Unity Yet Brings Division.
Each episode of the Krishnamurti podcast is compiled from carefully chosen extracts from our archives, representing different approaches to many of the fundamental issues we all face in our lives.
This is a podcast from Krishnamurti Foundation Trust, based at Brockwood Park in Hampshire, UK. Brockwood is also home to Brockwood Park School, an international boarding school offering a personalised holistic education for around 70 students. It is deeply inspired by Krishnamurti's teaching, which encourages academic excellence, self-understanding, creativity and integrity. Please visit brockwood.org.uk for more information.
You can also find our regular quotes and videos on Instagram, TikTok and Facebook at Krishnamurti Foundation Trust.
If you enjoy the podcast, please leave a review or rating on Apple Podcasts, which helps our visibility.