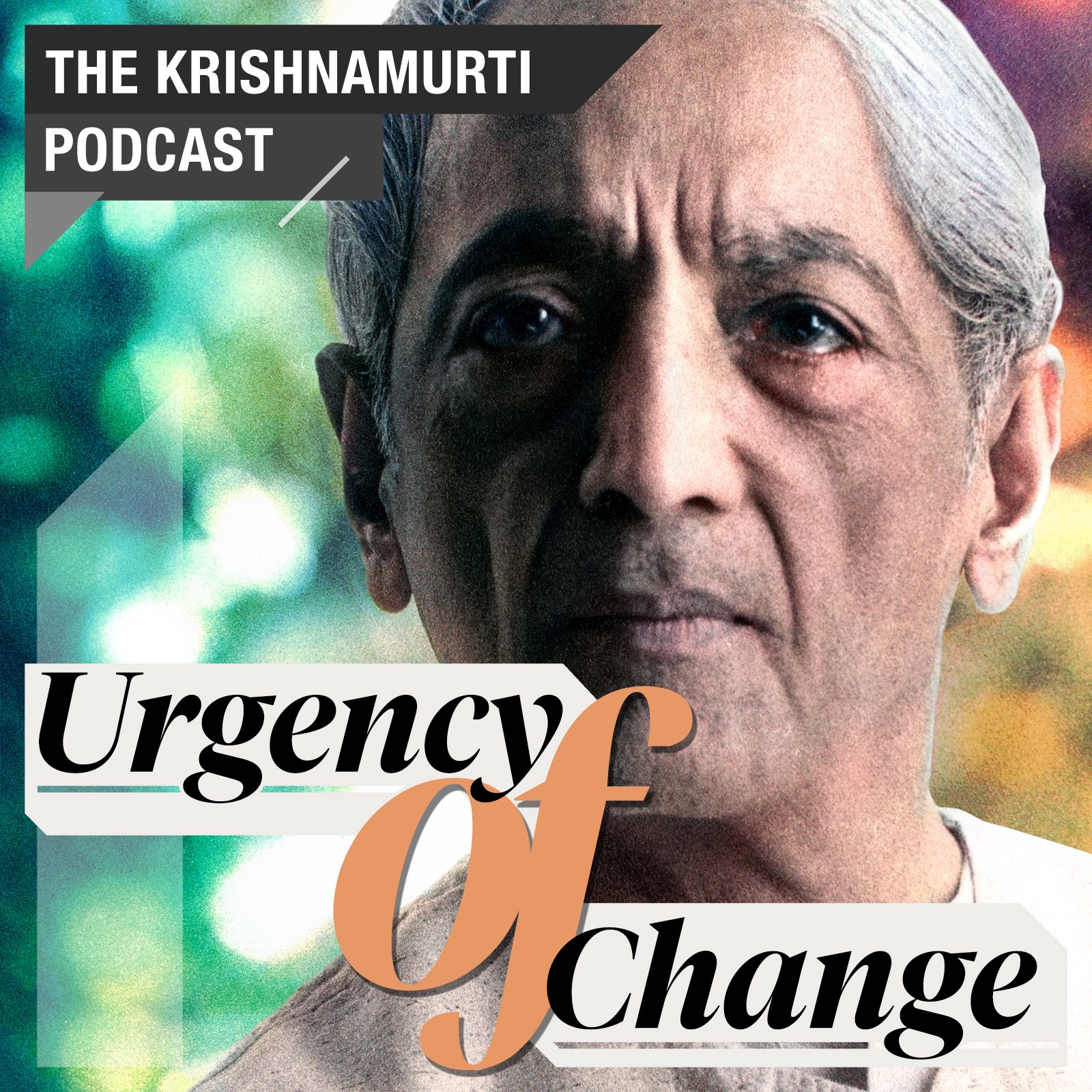 'Why do you ask help of another? This is a very serious problem because gurus are multiplying, with enormous wealth.'
This week's episode on Gurus has three sections.
The first extract (2:44) is from the first question and answer meeting in Saanen 1980, titled: Doubt What Gurus Are Saying.
The second extract (19:20) is from the first question and answer meeting in Ojai 1983, titled: There Is No Right Guru, Only the Wrong Guru.
The final extract in this episode (29:07) is from the first question and answer meeting at Brockwood Park in 1981, titled: What Makes You Want To Follow a Guru?
Each episode of the Krishnamurti podcast is compiled from carefully chosen extracts from the archives, representing Krishnamurti's different approaches to many of the fundamental issues and questions we all face in our lives. This week's theme is Gurus. Upcoming themes are Opinion and Judgment, Stimulation and Aloneness.
This is a podcast from Krishnamurti Foundation Trust, based at Brockwood Park in the UK, which is also home to the Krishnamurti Retreat Centre. Situated in the beautiful countryside of the South Downs National Park, the Krishnamurti Centre offers individual and group retreats for those wishing to inquire into themselves in light of Krishnamurti's teachings. Please visit krishnamurticentre.org.uk for more information.
You can also find our regular Krishnamurti quotes and videos on Instagram, TikTok and Facebook at Krishnamurti Foundation Trust.
If you enjoy the podcast, please leave a rating or review on Apple Podcasts, which helps our visibility.