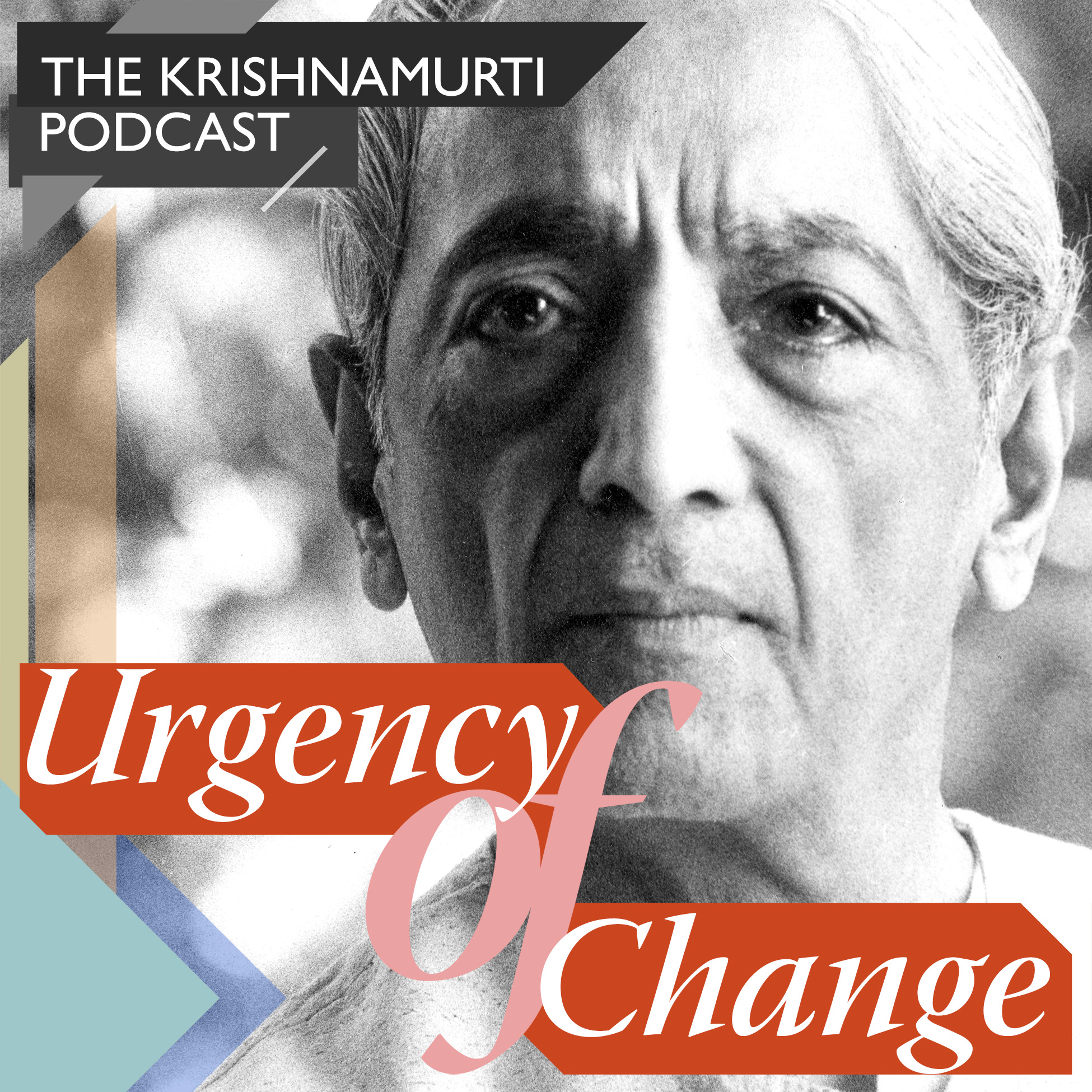 'A religious mind never thinks in terms of growth and evolution. It is always jumping out of time.'
This week's episode on The Mind has five sections.
The first extract (2:36) is from the tenth talk in London 1961, titled 'The shallow mind'.
The second extract (16:26) is from the fourth talk at Brockwood Park in 1980, titled 'Why is the mind caught in time?'
The third extract (38:28) is from Krishnamurti's eighth talk in Madras 1961, titled 'The scientific mind and the religious mind'.
The fourth extract (1:02:12) is from Krishnamurti's seventh talk in Saanen 1971, titled 'A mind in harmony'.
The final extract (1:15:00) this in this episode is from the fourth talk in Madras 1974, titled 'A mind with enormous space'.
Season three of the Krishnamurti podcast continues with the format of carefully chosen extracts from the archives of philosopher's talks. Each weekly episode focusses on a theme explored by Krishnamurti and the aim is to represent his different approaches to these universal topics.
This is a podcast from Krishnamurti Foundation Trust. Please visit our website at kfoundation.org, where you can find a growing collection of in-depth articles on Krishnamurti's teachings, along with key topics and a wide selection of quotes. Our online store stocks all available Krishnamurti books and ships worldwide.
You can also find our daily quotes and videos on Instagram and Facebook at Krishnamurti Foundation Trust.
If you enjoy the podcast, please leave a review on Apple Podcasts or iTunes, which helps its visibility.