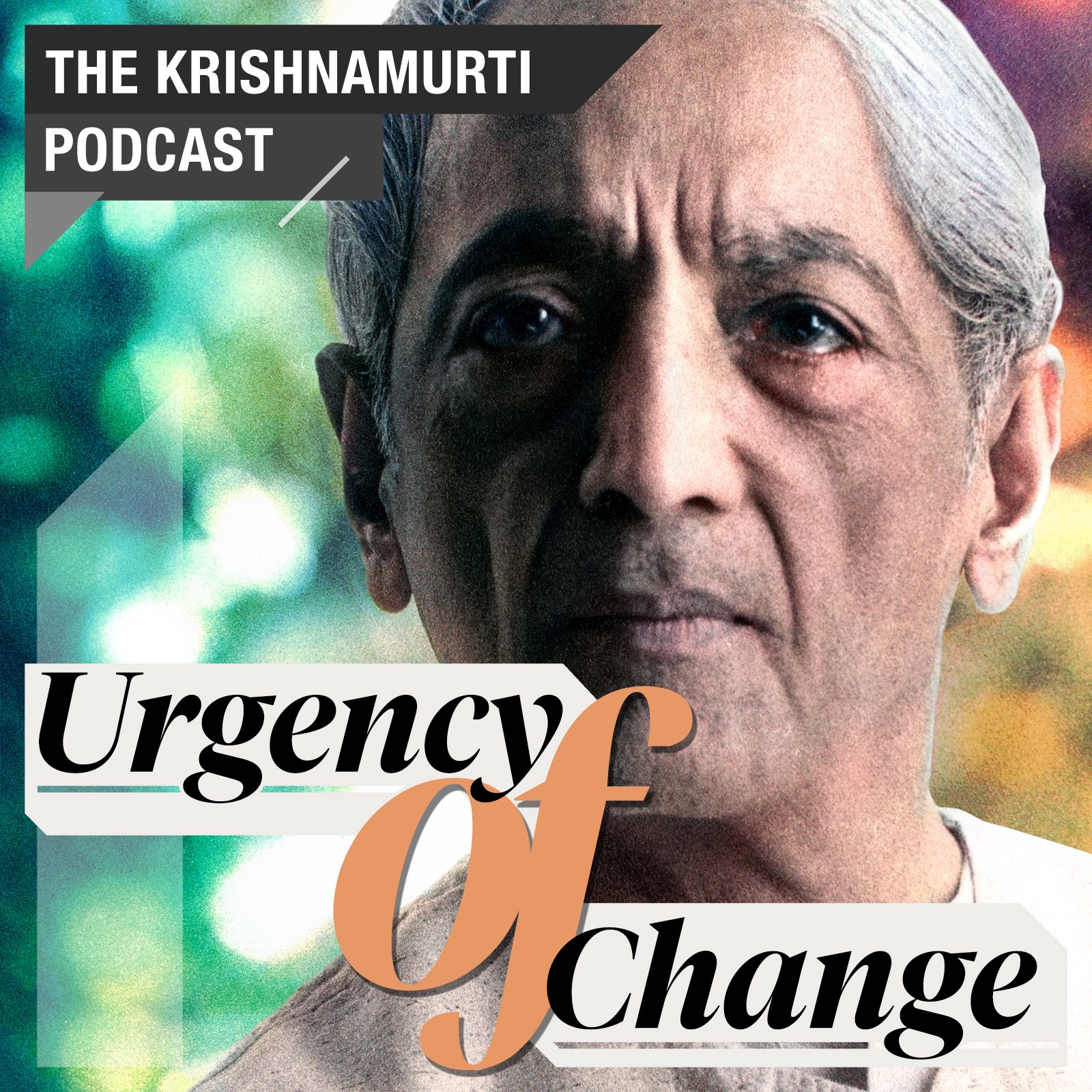 'Most of us so easily accept things, especially in religious and so-called spiritual matters, where authority assumes it knows and that you don't know. But it is necessary to discover what truth is, and for this there must be doubt.'
This week's episode on Doubt has three sections.
The first extract (2:45) is from Krishnamurti's seventh talk in Saanen 1980, titled: Doubting Is Not the Same as Rejecting.
The second extract (29:38) is from the six talk in Ojai 1982, titled: Doubt Is a Great Purifier.
The final extract in this episode (39:27) is from the forth talk at Brockwood Park in 1974, titled: Doubt Is Necessary to Have No Illusion.
Each episode of the Krishnamurti podcast is compiled from carefully chosen extracts from the archives, representing different approaches to many of the fundamental issues we all face in our lives.
This is a podcast from Krishnamurti Foundation Trust, based at Brockwood Park in the UK, which is also home to the Krishnamurti Retreat Centre. Situated in the beautiful countryside of the South Downs National Park, the Krishnamurti Centre offers individual and group retreats for those wishing to inquire into themselves in light of Krishnamurti's teachings. Please visit krishnamurticentre.org.uk for more information.
You can also find our regular quotes and videos on Instagram, TikTok and Facebook at Krishnamurti Foundation Trust.
If you enjoy the podcast, please leave a rating or review on Apple Podcasts, which helps our visibility.