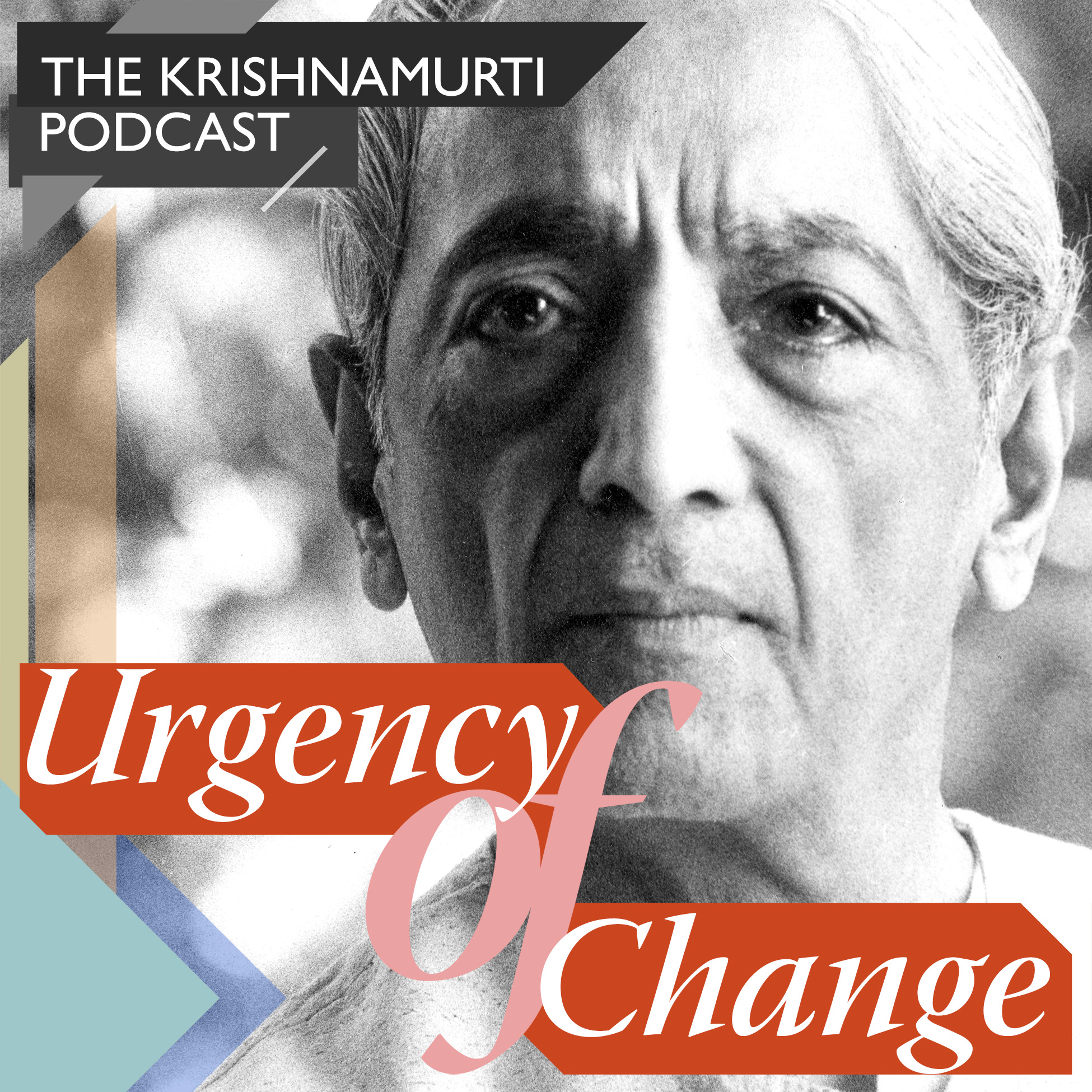 'One has to have a very good, healthy body, and a brain that is capable of thinking rationally, healthily, objectively, efficiently, a brain that is absolutely quiet.'
This week's episode on Health has seven sections.
The first extract is (2:46) from Krishnamurti's seventh talk in Saanen 1970, titled 'Yoga and health'.
The second extract (12:50) is from the second discussion in Saanen 1975, titled 'Health implies wholeness'.
The third extract (21:35) is from the fourth question and answer meeting in Saanen 1980, titled 'How do you meet pain?'
The fourth extract (32:19) is from Krishnamurti's fourth talk at Brockwood Park in 1969, titled 'Healing takes place when there is no 'me'.
The fifth extract (35:42) is from the fourth talk in Madras 1985, titled 'Our bodies are as misused as our brains.'
The sixth extract (46:00) is from Krishnamurti's fourth talk in San Diego 1970, titled 'The body has its own intelligence.'
The final extract (56:06) in this episode is from the seventh talk in Saanen 1971, titled 'Harmony between the body, mind and heart'.
Season three of the Krishnamurti podcast continues with the format of carefully chosen extracts from the philosopher's talks. Each weekly episode focusses on a theme explored by Krishnamurti and the aim is to represent his different approaches to these universal topics.
This is a podcast from Krishnamurti Foundation Trust, based at Brockwood Park in the UK, which is also home to the Krishnamurti Retreat Centre. Situated in the beautiful countryside of the South Downs National Park, the Krishnamurti Centre offers quiet retreats for those wishing to inquire into themselves, in light of Krishnamurti's teachings. Please visit krishnamurticentre.org.uk for more information.
You can also find our daily quotes and videos on Instagram and Facebook at Krishnamurti Foundation Trust.
If you enjoy the podcast, please leave a review on iTunes or Apple Podcasts, which helps its visibility.