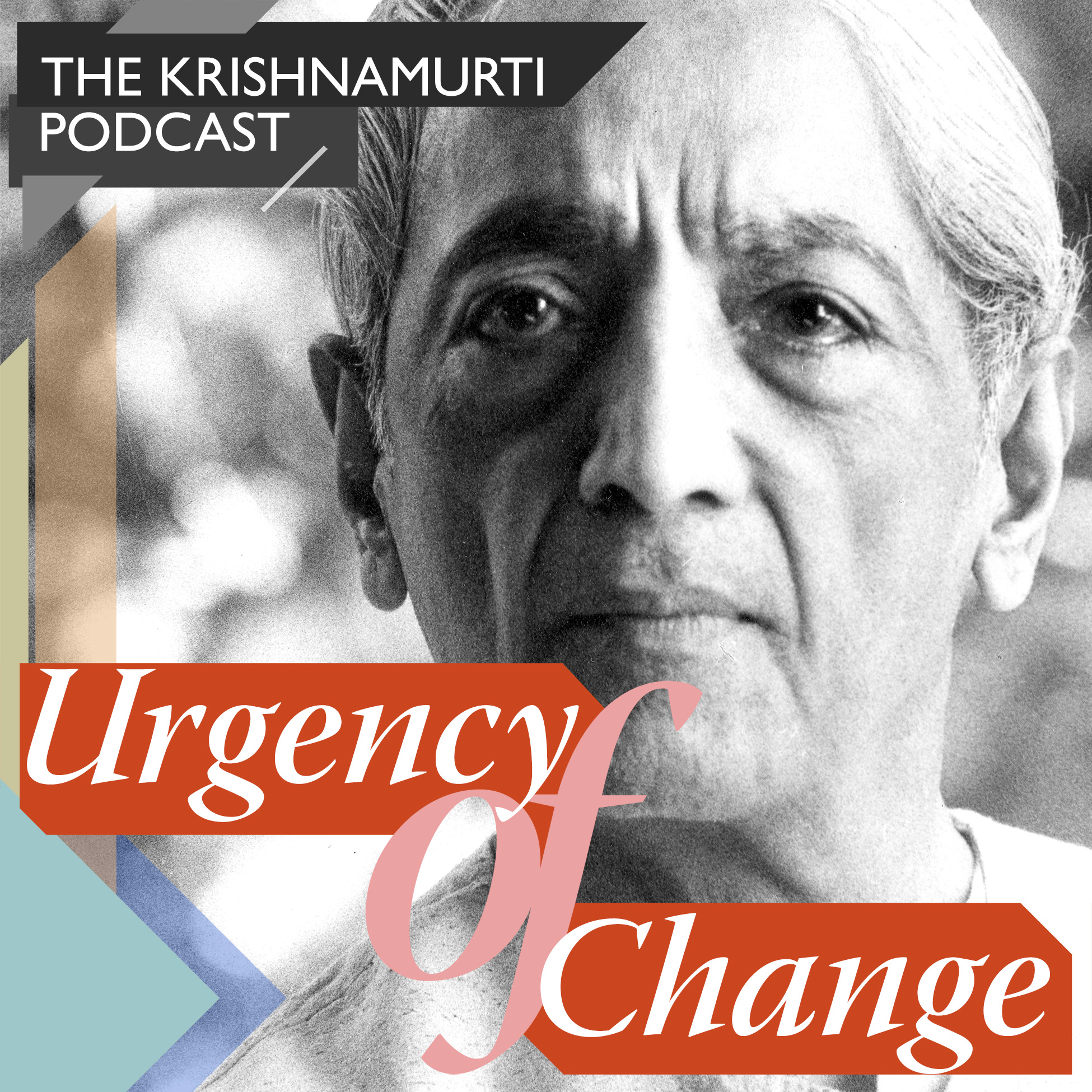 'When you are a light to yourself you are a light to the world, because the world is you and you are the world.'
This week's episode on Light has five sections.
The first extract (2:45) is from Krishnamurti's second talk in Madras 1965, titled 'Observation and light go together'.
The second extract (20:54) is from the first question and answer meeting at Brockwood Park in 1981, titled 'Can I be a light to myself?'
The third extract (32:44) is from Krishnamurti's sixth talk in Saanen 1979, titled 'A light not kindled at another's lamp'.
The fourth extract (51:17) is from the seventh talk in Saanen 1976, titled 'When you are a light to yourself, you are a light to the world'.
The final extract in this episode (1:10:17) is from the fourth talk in Amsterdam 1968, titled 'In the light of silence'.
Season three of the Krishnamurti podcast continues with the format of carefully chosen extracts from the philosopher's talks. Each weekly episode focuses on a theme explored by Krishnamurti and the aim is to represent his different approaches to these universal topics.
This is a podcast from Krishnamurti Foundation Trust, based at Brockwood Park in the UK, which is also home to the Krishnamurti Retreat Centre. Situated in the beautiful countryside of the South Downs National Park, the Krishnamurti Centre offers quiet retreats for those wishing to inquire into themselves, in light of Krishnamurti's teachings. Please visit krishnamurticentre.org.uk for more information.
You can also find daily Krishnamurti quotes and videos on Instagram and Facebook at Krishnamurti Foundation Trust.
If you enjoy the podcast, please leave a review wherever you listen to podcasts, which helps its visibility.