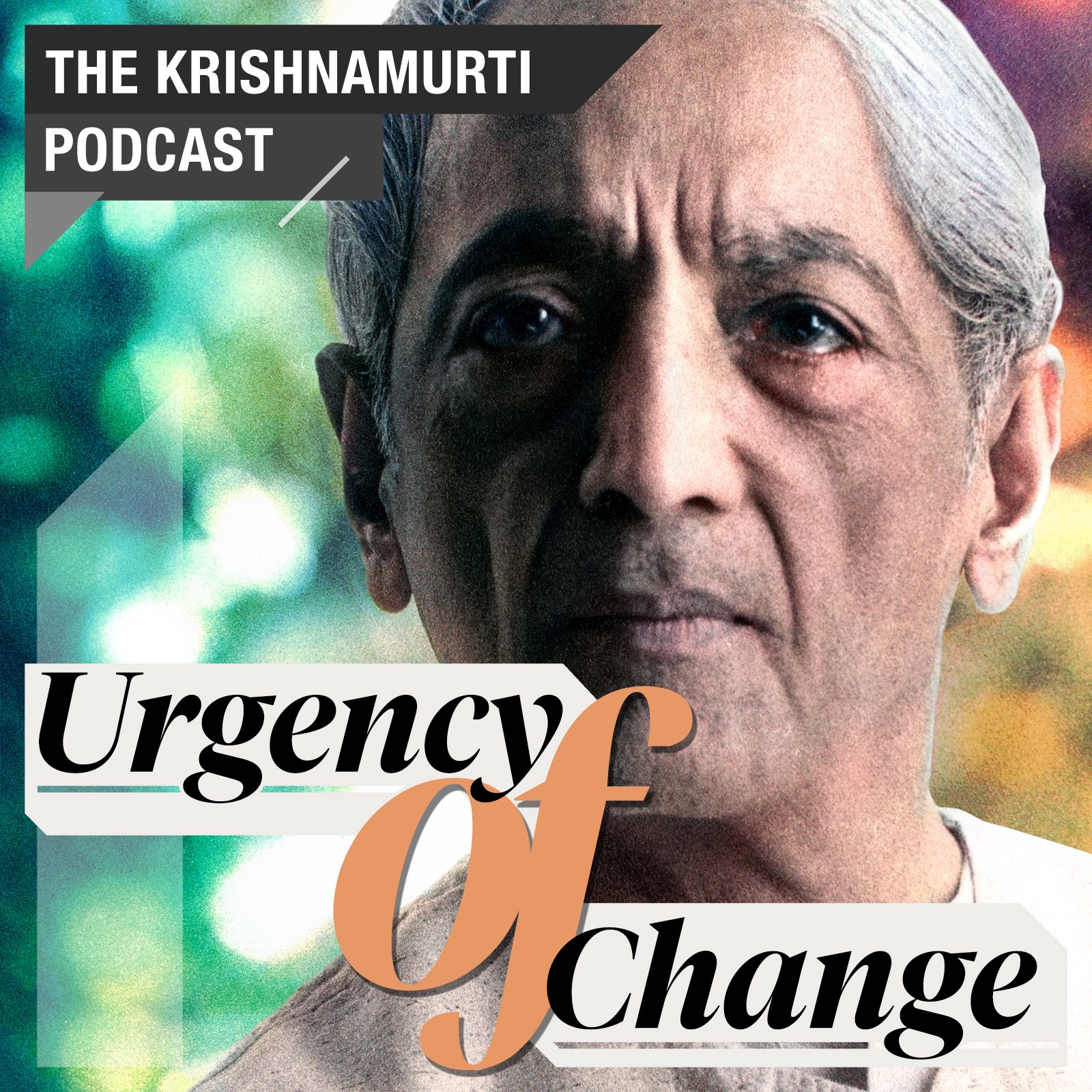 'Knowing you are going to die, there is fear and you have the comforting hope of reincarnation. You have never inquired what it is that reincarnates, but there is that hope.'
This week's episode on Reincarnation has four sections.
The first extract (2:39) is from the third question and answer meeting in Saanen 1983, titled: What Is It That Is Going To Be Reborn?
The second extract (20:17) is from the third question and answer meeting in Ojai 1980, titled: Ending Conflict Now Is Far More Important Than Reincarnation.
The third extract (36:09) is from the first question and answer meeting in Bombay 1985, titled: Does Past Suffering and Enjoyment Have Any Bearing on the Present Life?
The final extract in this episode (48:21) is from Krishnamurti's third talk in Bangalore 1974, titled: You have to be born anew this life, now.
Each episode of the Krishnamurti podcast is compiled from carefully chosen extracts from our archives, representing different approaches to many of the fundamental issues we all face in our lives. 
This is a podcast from Krishnamurti Foundation Trust. Please visit our website at kfoundation.org, where you can find a growing collection of in-depth articles on Krishnamurti's teachings, along with key topics and a wide selection of quotes. Our online store stocks all available Krishnamurti books and ships worldwide.
You can also find our regular quotes and videos on Instagram, TikTok and Facebook at Krishnamurti Foundation Trust.
If you enjoy the podcast, please leave a review or rating on Apple Podcasts, which helps our visibility.